Your On Demand Webinar: Intro to Six Month Smiles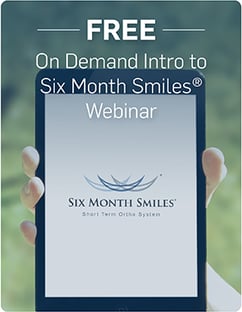 Are you interested in learning a simple and conservative way to deliver confident and stunning smiles to your patients?
During this webinar, we'll show you:
How to transform a patient's smile in 6 months
An overview of our short term ortho system and its benefits
The differences from other systems
Life changing results
We invite you to grab a cup of coffee or tea and we'll show you how you can help your patients get straight teeth.
Enjoy!
Six Month Smiles Team